9 m / 12 person "race" Dragon Boat
The world's newest dragon boat designed and manufactured in association with the IDBF (international dragon boat federation) and Champion's global network of dragon boaters. The new 9m "race" boat has been designed especially for professional paddlers for sprint race situations; it offers the opportunity crews to apply a "lift" or a "kick" when racing which will see the boat accelerate, further improved on the traditional 9m / 12 person boat in which it is very hard to achieve an increased race speed during a sprint race situation.
The new 9m / 12 person "race" boat was released July 2012, and presented to the world at the EDBF (European dragon boat federation) 10th European Nations Championships, Nottingham. England.

High quality construction and superb finish
IDBF registered, certificated and plated
3 year manufactures warranty as standard
low maintenance required
All sea fright / import arrangements competed
Door to door delivery service
Accessories included:
head, tail, drum, drum beater, drum seat and steering oar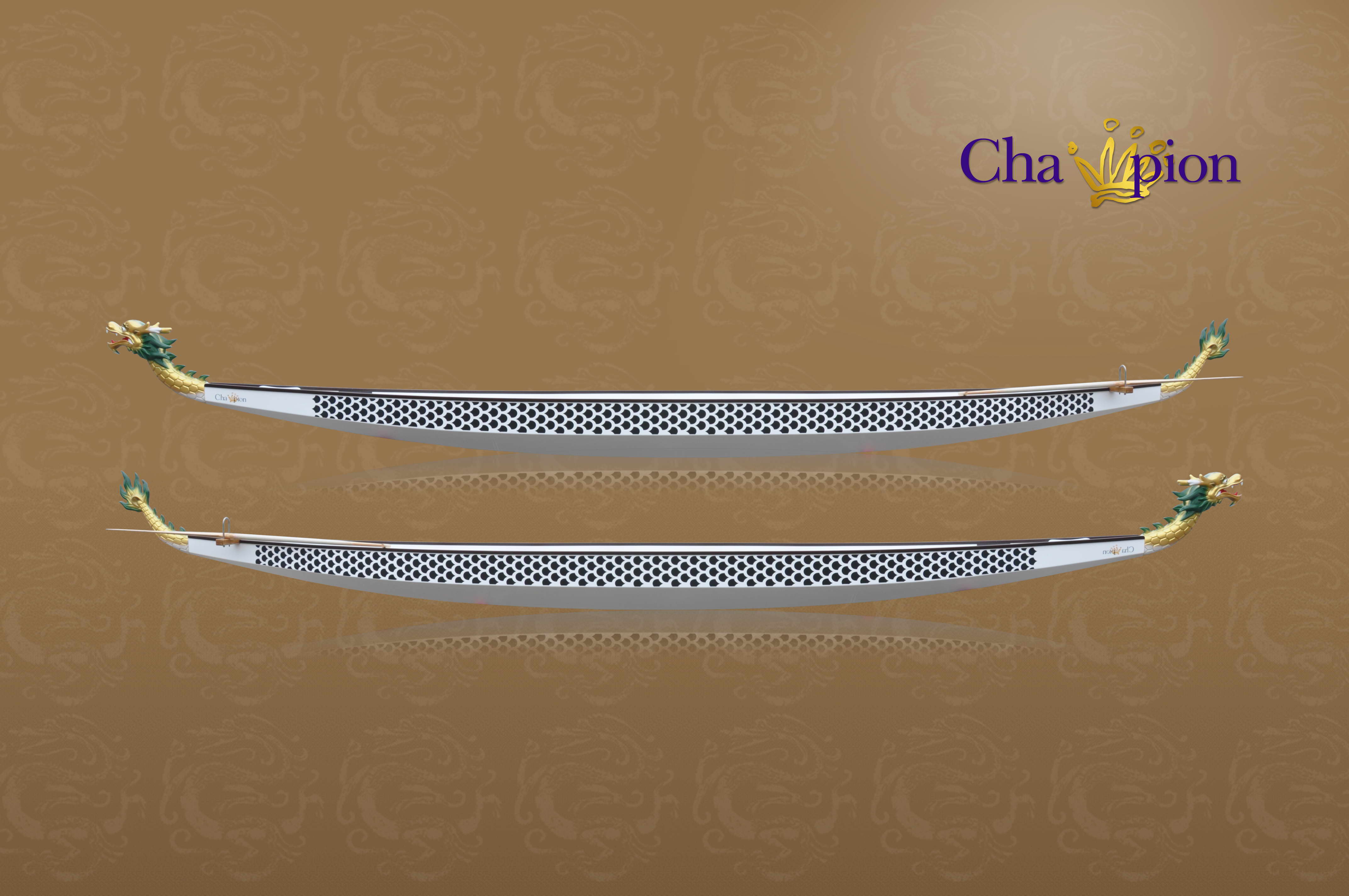 Boat colour: hull colour is white as standard with coloured scales, Boat colour options include - boat hull colour, scale colour, and even scale background colour to create your unique Champion boat


Specifications
| | |
| --- | --- |
| Lengh | 9.60 m |
| Width | 1.00 m |
| Height | 0.50 m |
| Weight | 175 Kg |
Further information & price list please contact us.