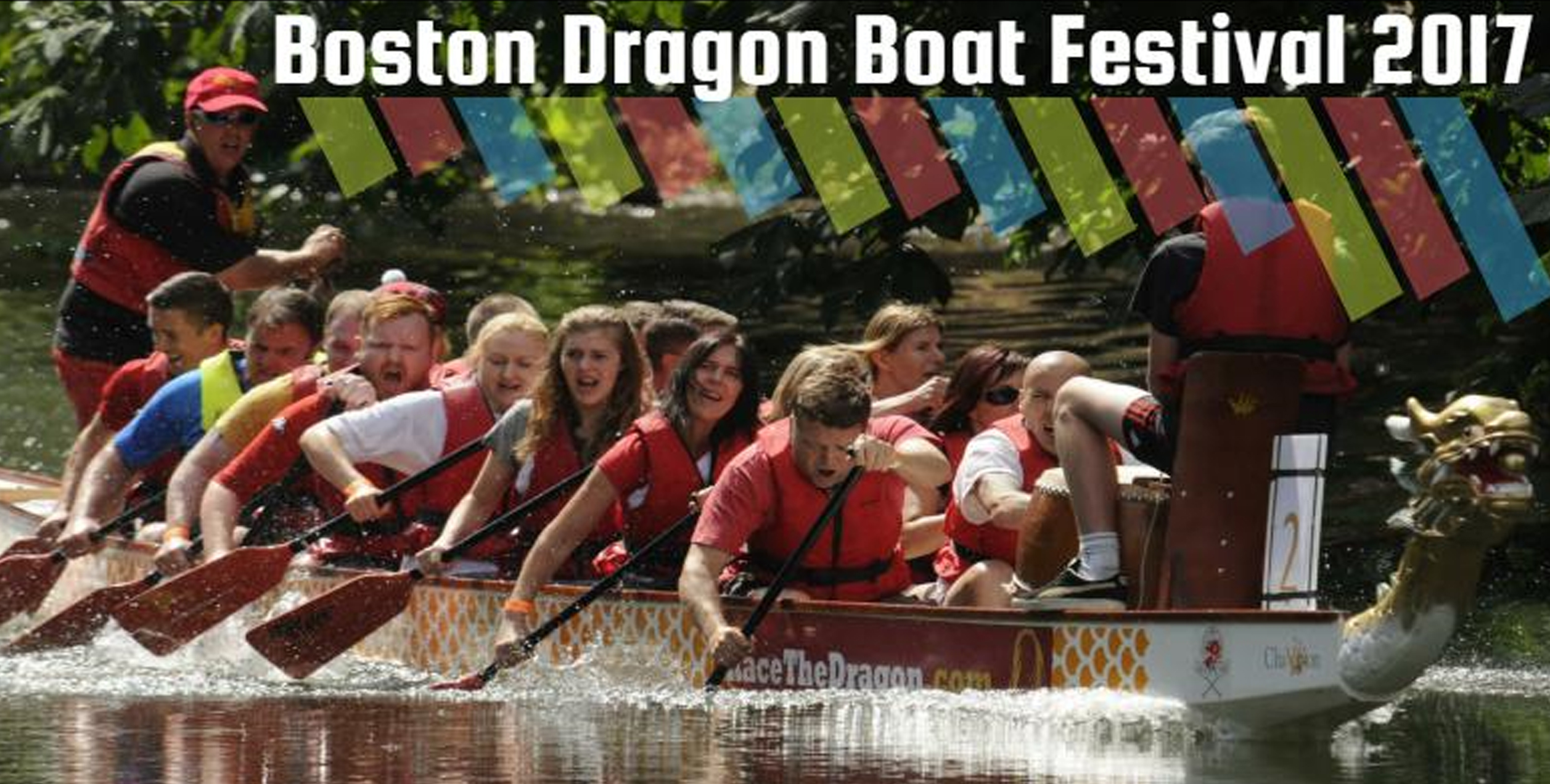 Boston Dragon Boat Festival
Date: Sunday 14th August 2016
Venue: Witham Way Country Park, Tattershall Road, Boston
Time: 10:00 – 4:00
Event Organiser:
The Boston Dragon Boat Festival (BDBF) is a not-for-profit organisation dedicated to the belief in ensuring we all have the healthiest heart we can. It was founded in memory of John Stevens, who lived in the Boston area for most of his life, and was a keen supporter of local charities and all things Boston.
The trust looks to pursue its aims by encouraging regular exercise, and by supporting local sports and exercise providers, as well as providing support for local, national and international heart charities.
Event Info:
The essential points are:-
* It's a lot of fun - teams that took part previously want to do it again
* It's a great 'team building' event
* Teams raise money for charity of their choice through sponsorship
* No experience is required – full safety training is provided before the start of your first race
* All the boats and race equipment is provided by Race the Dragon Ltd we also provide a marquee for each team - just bring some spare dry clothes in case you get wet
* Up to 17 persons in a dragon boat (16 paddlers and 1 drummer), but you can race with a crew of 13 (12 paddlers plus a drummer)
* Each team has a minimum of 3 races will race head to head in the grand final
* 1st,2nd and 3rd place trophies, winners set of medals to be won and also a award for the best fancy dressed crew of the day.
Dragon boats, qualified helms and all racing equipment
At least 3 races per crew
Trophy for the winning crew and medals for the top three crews
Prize for crew raising the most money for charity, and the "best dressed" crew
Trophy for individual raising most money.