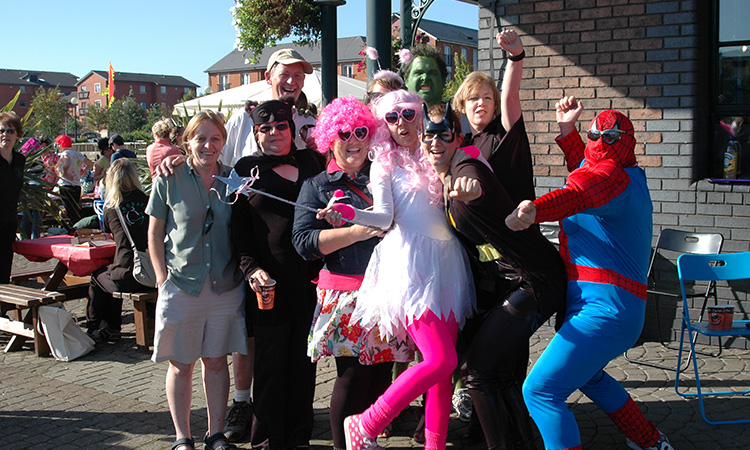 One of the most popular water sports events in the North of England
The event program for 2022 promises to be the best yet. The dragon boat racing will be as exciting as ever – with several cups up for grabs from a revised, more competitive format. There will be plenty of entertainment, activities and attractions for a great family day out too. A fantastic festival atmosphere around the park is guaranteed, especially if the sun is shining! Everyone is encouraged to participate – seasoned paddlers to beginners alike.
To be held on Saturday 9th July 2022 on Pugneys Country Park Lake in Wakefield, the Huddersfield and Wakefield Chantry Rotary clubs are ready to welcome teams from across Yorkshire to take part in this annual fundraiser which continues to go from strength to strength.
The racing is run by "Race the Dragon" who have the largest dragon boat fleet in the country and operate the best dragon boat events nationwide. This means the Dragon Boat Challenge is not only incredibly well organised but safe and most of all, lots of fun.
The Dragon Boat Challenge will consist of each team racing 3 times during the day. The final will be between the 6 teams with the best aggregate times, racing head to head to see who is crowned the winner and take the Stuart Wardell Memorial Trophy to keep for one year. There will also be a ladies final between the 4 fastest teams consisting of at least 50% ladies.
Teams are encouraged to dress as outlandishly as possible with a Best Dressed Trophy awarded on the day. There is lots to see and do on the day and whether you are a team member or have come along to support a team or charity, you are going to have a great time.